Sometimes you just luck out. For example, I KNOW that I want a lake house. Wilson lake wouldn't be a bad spot. It's a fantastic boater lake and about as pretty as it gets. It's between two other great largemouth lakes too...Wheeler and Pickwick. Alas, I have no money. But, as luck would have it, Alyse's aunt and uncle just bought a lake house on Wilson!
So, for the 4th, we planned on heading up there. Now, I believe that if you are hauling a boat 1.5 hours one way, you better get all the fishing that you can. Gas ain't cheap! But, waking up at 330 and getting all the kids and my wife up to go fishing just wasn't practical. So, we decided to take our time and get up there when we could. We left the house around 8 and got to the launch on Shoals Creek around 930. Alyse took the Yukon and the baby on to the lake house and the older kids and I planned on running to our Aunt's dock. But, as we crossed over the 72 bridge at Shoals Creek, we were waved down by two guys. They had taken a boat out for the first time in a few years and, wouldn't you know it, water pump wasn't working and they had overheated. They needed a tow. So, not having much else to do, I said I would help. Towed them about a mile into the back of Shoals Creek. They graciously offered cash or food. I didn't care for the former and ALMOST took them up on the latter, but having the two kids with me, I decided not to.
It took me a few minutes, but I found Sissy's place and tied up. Aubree immediately went to swimming and even decided to jump off the top of the dock!
I picked up a shakey head and went to tossing it around. The bream were biting like crazey. But, after a few minutes, one picked up the worm and took off with it! I snagged it, but it wrapped itself around a limb!
With a little paitents, I worked him in.
In the late afternoon, I took off to fish. I had found this spot in one of my two previous trips, though it hadn't produced. But, I knew it sure looked good!
I started out throwing a sammy, but no luck. Picked up a Spot Remover Pro shakey head in 1/4oz with Zoom finesse worm in brown.
It was windy and there was a lot of HUGE waves from the traffic. I couldn't feel anything with the shakey head, so I moved up close to the grass. Since Josh embarrassed me so bad last week with flipping, I decided to start practicing....with a shakey head. Call it, flippin' shakey. Or shakey flippin'. Whatever. And it paid off. Caught 3 or 4 fish and got them fired up. In fact, they started schooling around me pretty hard. But they wouldn't hit the Sammy that I threw at the schoolers. So, I went to a Strike Kind 3XD sexy Silent.
Again, another solid move. Caught fish on 3 straight casts. When the schoolers died down, I went back to the shakey head. But no good fish.
So, I picked up and run back upriver to a spot that Josh and I caught fish on last year. It was within site of the 72 bridge on a main creek point. I alternated between the 3XD and a 6XD. Initially, I wasn't catching anything, so I started looking at the depth finder. I recalled there being rock piles in 15 feet, but this bottom was just mud. Fished it a few more minutes before I realized that I must not be on the right spot. Yet this was the main point on this stretch. There was a secondary point about 20 yards away, so I trolled over to it. Immediately I found out that I was mistaken on the points. This one had rock all over the bottom in 15 feet and the water stayed deep until right on top of the retaining wall of a lake house. Started catching them solid on this point will grinding my 6XD on the submerged rocks. I did get hung a couple of time, but my Jewel Bait Hound came through!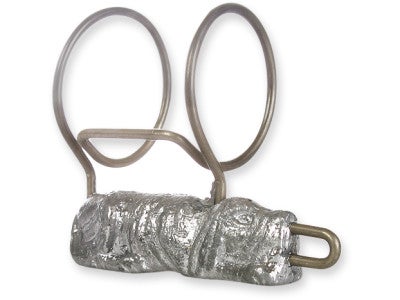 See my review here:
http://best5zach.blogspot.com/2012/07/product-review-jewel-bait-hound.htm
Paying off in spades!
Alas, it wasn't all peaches in creme. As the afternoon boaters raced by, the waves got so bad that I had to get of the deck and run the trolling motor by hand! One such time the waves caught me by surprise and I kicked a rod in the water....and down it went. Luckily it was a "cheaper" combo. You know, only 100 bucks. Sigh. I tell ya, I don't know anyone that looses more stuff than me!
Anyway, caught 20 fish in less than 2 hours and I left them biting. Can't wait for our club tournament in 2 weeks!