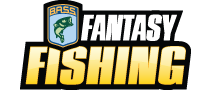 Anyone want to get in on the BassMaster Fantasy Challenge? Here is my group:
TVA River Rats
Here is the
front page
.
Winner will get Freebees from me! Only takes a few minutes a week! And...they offer big prizes!
Prizes
If you pick the top anglers in the Classic, you could win! The Top 10 Fantasy Fishing players from the Classic win a B.A.S.S.-branded jersey valued at $50. The person who performs best overall also wins a $2,500 gift card!