Check out the video here! Or you can find it on
YouTube
!
It's the first "Big" tournament of the year, as far I as I am concerned. The guys from NATA run a great Open tournament that I have fished the last two years: 2011 and
2012
. Now, if you don't recall my history with this tournament, take a second to brush up. Just click the links and read away.
Josh and I managed to prefish the Friday before, but the going was tough. We caught a few dinks here and there, but it was slow. In retrospect, we didn't really cover a lot of water. We stayed on the upper end of the lake throwing a large mixture of baits. The best producer was the XCalibur XR50 in foxy chartreuse.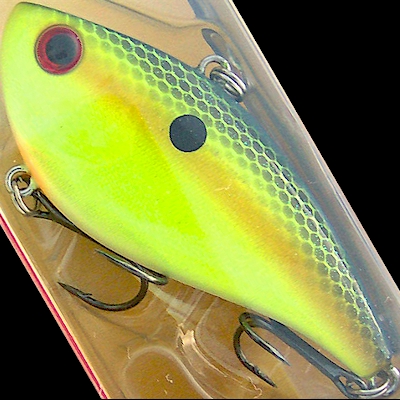 We headed back to Goosepond, fairly dejected. Yet, everyone we had talked to said the day had been very tough. Yet, as I went inside to talk to the operators of the
Bait Tackle and Gill and Goosepond
, they told me to check out a fish that some guys had the in parking lot. Josh and I assumed that Jamie, the operator, was being facetious. But, when this Yankee (Joking) from New York reached in the livewell, our world was rocked.
When we asked if that was all he caught, he and his partner went on to tell us about the dream trip that they had, catching 2 over 6, 1 8 pounder, and this toad (12.14!)...plus other assorted fish. We just scratched our heads. How did these 2 dudes...from 18 hours away, come down here and do something we could ever do. Well, we asked. He said they had started out Thursday and had a very slow day. But, they received some good info...and that's all it took. That, and chunking a rattlebait all day instead of swapping off every 5 minutes.
So, that became Josh and I's gameplan. But, we had other things to consider. We were one of the first boats, so we had our choice of spots. With the BFL coming out of State Park, all the other tournaments, we better choose right and sit on a good spot. So, we decided to run up river an sit on a place that we knew held fish year 'round. We would chunk rattlebaits all day. All we needed was for the sun to come out on this spot, which featured scattered grass, pad stalks, and hard bottom. But, we knew from experience that the fish on this spot were lethargic unless the sun was out.
So, we made the run. We were the first boat there. In fact, we both noticed that not another soul came up river. We both scratched our heads, but went on about our day.
It took about 15 minutes for things to get started. I was yo-yoing a XR50, let it fall, and a nice fish loaded up. Swung him aboard and we had a nice 4 pounder to start. A few minutes later, caught a dink. (I HAD these on camera, but apparently there was a user error on my part and I deleted the file to make room).
That was it. The sun didn't come up. In fact, it became darker and colder. But, we decided to hold out, thinking that they would eventually come on when the sun came up. But, at 12pm, we had to fall back and punt. We ran to the back of Goosepond and had immediate success. We boated keepers on back to back casts. But the hole we were fishing didn't produce any more. We moved to a different pocket with similar attributes and again boated fish back to back. But the size just wasn't there. We had several 4 pounders, but we knew that with NATA only paying out 4 places, to get a check we needed 20+. Now, we thought it would be tough on most people, and indeed it was. We tried and tried to catch big fish, but they were all small. Calling it quits a few minutes early, I watched the scales to see if we needed to bother. Not nearly as many boats weighed in as you would think. But those that did had MONSTER sacks. It took 36 pounds. 36 POUNDS! To win. It took (from what I understand) 27 to get the last check, though it took 35 to get both the 2nd and 3rd place checks. WOW! Can you imagine catching 35 and not winning! I can't!
It' amazing to me that the NATA tournament was 10 pounds heavier than the BFL to win. Scary. I guess we should have fished the BFL!
Anyway, it wasn't a great day, but we caught fish and we learned MORE lessons. It seems we never quite get it, does it? On this date, we learned what we should have known already.
Burn water until you find quality fish.
Don't sit on areas that haven't produced.
And just because you have caught fish in a place in the past, doesn't mean it's going to be on.
Never trust your day to an Alabama weatherman